We recently surveyed our customers regarding dealer service. We were astonished to learn that 30% of our customer base was taking one or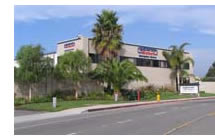 more vehicles to the dealer for service. This was because they were misled into thinking that doing otherwise would void their warranty. This is not the case! You as a consumer have a right to take your vehicle to the service center of your choice. This right is protected under the Magnuson Moss Warranty Act.
This discovery prompted us to launch our Dealer Service Challenge.
We challenge those of you who use the dealer for regular service to compare our pricing and value for your dollar. Gustafson Brothers has conducted its own independent research and have found that on average, we can save you 20% or more!
Not only can we save you money, but we feel that you get more value for your dollar at Gustafson Brothers.