PHONE: 714-847-5600

19161 Gothard Street - Huntington Beach, CA 92648

7:30 AM - 6:00 PM Mon-Fri

•

8:00 AM - 5:00 PM Sat

WHAT SETS GUSTAFSON BROTHERS APART?
OUR MISSION
To be a "World Class" organization of choice for automotive services in our community. Our community includes but is not limited to; customers/guests, insurance partners, vendors, employees, and each group's family, friends and acquaintances.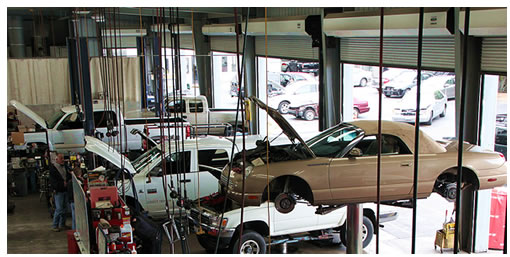 We stive to enhance our customer's quality of life by effectively extending the life of their vehicles and creating a pleasant experience during the unavoidable task we all face; maintaining and repairing our automobiles.

We provide our employees with meaningful work and fair pay in a safe environment. We maintain a highly trained workforce using modern tools and equipment to accomplish this.

We earn a profit from work that adds value to our customer's lives. Our ability to perform with excellence depends on maintaining a financial position that enables investment in the future. By providing technology and training for our employees, we give our customers the best value at every service or repair.

It is important to us to be recognized as a good corporate citizen and an asset to the community.

OUR VISION
Spend our workdays with happy satisfied guests and happy satisfied team members. Reduce the amount of stress in our work environment.
Continuously improve the customer's experience and their satisfaction with our services.

Grow the training center for the development of current and future team members and our industry as a whole.

OUR CORE VALUES
We are committed to the highest standards of ethics and integrity. The trust placed in us by our customers, our employees, and our community is not taken lightly. We will continue to earn that trust. We will not take either professional or ethical shortcuts.

Since the future of Gustafson Brothers rests squarely on the knowledge, imagination, skills, teamwork, and integrity of our employees, we value these attributes above all.

We are committed to accepting new challenges and continually improving everything we do.


© 2018 Gustafson Bros Inc.