LOOKING BACK
Fresh out of High School, John and his brother, Frank, took their passion for fixing cars and made it a career. In 1971 the brothers specialized in Volkswagen which were very popular in that era, since then the shop has flourished.
John is a Certified ASE Master Technical, Bureau of Automotive Repair Certified Instructor, Continuing Education Insurance Instructor licensed by the State of California, and a certified I-CAR instructor.
In addition to growing a shop from two employees to the 60 strong it is today, John has been recognized with the Alumni Pillar of Achievement Award from Golden West College for his contributions in the automotive industry.
Read more about John Gustafson in the "Shop Owner" feature article: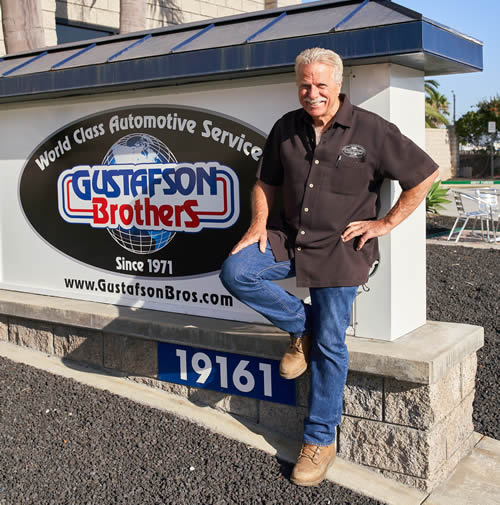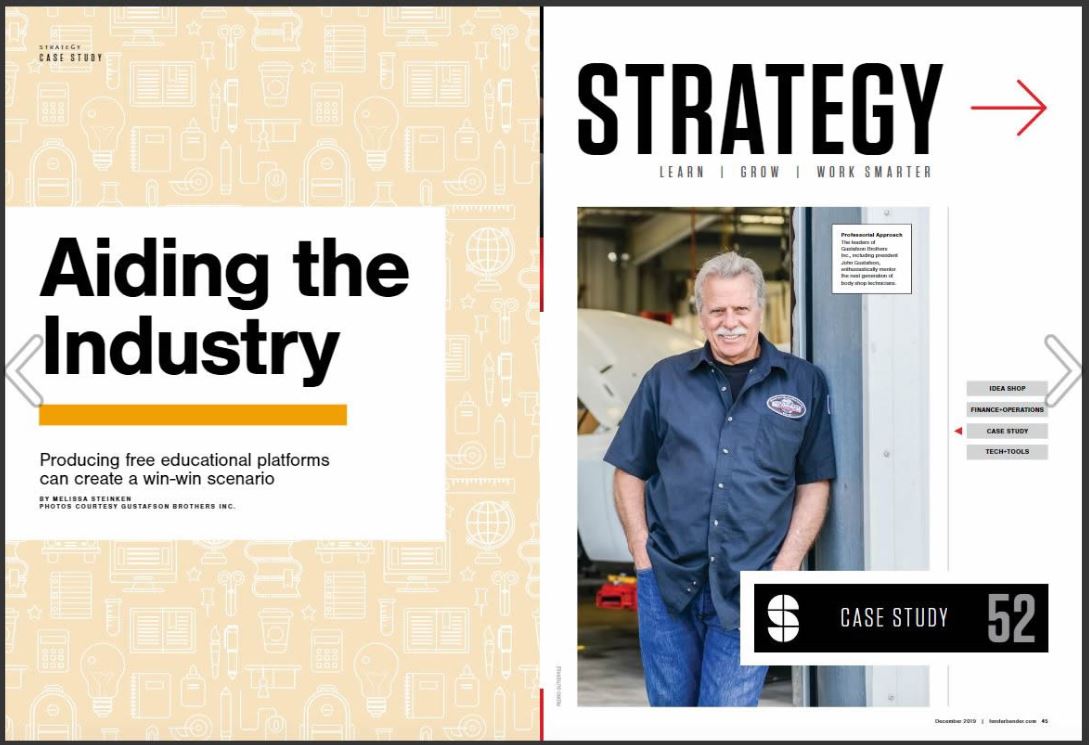 OUR CORE VALUES
We are committed to the highest standards of ethics and integrity. The trust placed in us by our customers, our employees, and our community is not taken lightly. We will continue to earn that trust. We will not take either professional or ethical shortcuts.
Since the future of Gustafson Brothers rests squarely on the knowledge, imagination, skills, teamwork, and integrity of our employees, we value these attributes above all.
We are committed to accepting new challenges and continually improving everything we do.
(Image at left from Fender Bender Magazine)