Huntington Beach Collision & Dent Repair Shop
Gustafson Brothers Auto Body shop in Huntington Beach is here to help you with your collision and dent repair. We can help you with your insurance company or help you work with a private party. We offer collision repair, paint and a detail services.

Repairing damaged vehicles back to their factory pre-loss condition and I-Car standards are our top priorities. We aim for the highest-quality auto body repair services that get you in and out and back to what matters. From simple dents to major collision damage, our technicians will see the job through to the highest industry standards.
At Gustafson Brothers, we are experts when it comes to paintless dent repair. Bring your battered vehicle to our body shop and our experienced technicians will work to remove all small and large dents. With paintless dent repair, your car maintains the original paint and a clean surface free of imperfections. When we're done, it's like it never happened.
Our collision and dent repair center has been serving the Huntington Beach, Fountain Valley, Newport Beach, Costa Mesa and other Orange County communities since 1971. Gustafson Brothers Auto Body is a Honda ProFirst Certified Body Shop.
If you need help with financing, apply here.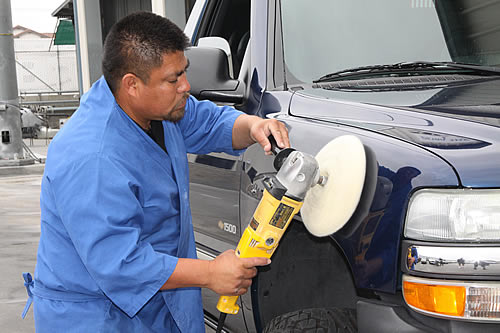 "Awesome place. Am recommending to friends and family. This was my first time having to go through insurance for car damage and David explained everything to me without "man-splaining" very important. During the process Rea kept me up to speed on how everything was going and made me feel totally in the loop. My car looks better than the day I bought it."
Grace, Newport Beach
(Yelp Review)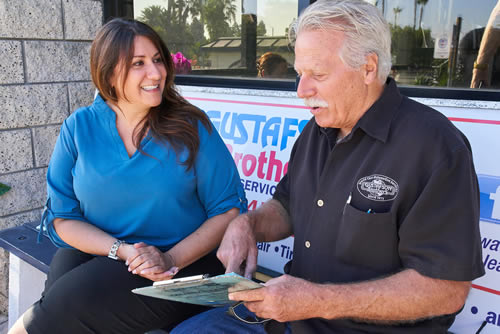 "I used the body shop only, so I can't speak for other work there. I chose there because the lady who hit me had Farmer's and this was one of there approved shops. I checked others, but returned here. Communication is very good (thanks Rae) – email and phone and texts – to keep me up to date on the repair work. The little Mazda 3 that I took in now looks fabulous again. But the 5 stars come from getting a call later saying that they did not do one part of the work – didn't need a new part but the old was repaired, so I was given a refund. Now, I would never had known if that part had been replaced or not – it's hidden. So, KUDOS to Gustafson for their thoroughness and integrity."
George, Huntington Beach
(Yelp Review)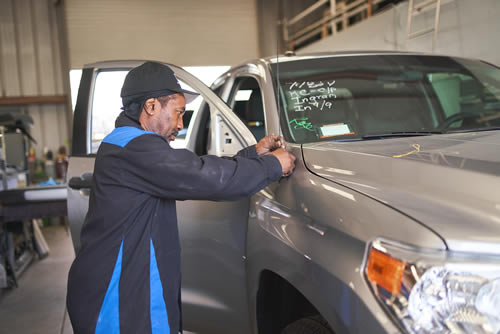 "This is probably the coolest Auto Repair and Collision spot I've been too. I've lived in Huntington Beach for years, and never knew what was behind these walls. I bought my Toyota SUV in because I had a small scratch from scrapping the garage one day. John helped me today, I believe he is the owner and he offered to give me a tour while I was waiting for my car. This place is huge! They offer full collision repair and auto service repair. The waiting room has plenty of snacks and drinks while you wait, and comfy chairs. Overall experience has been amazing. My car looks so much better. I highly recommend this shop, and will be coming back for all my future repairs. I never really write reviews but since I was so happy with my services I figured I'd let everyone know. Thanks John!"
Bridgette H., Huntington Beach
(Yelp Review)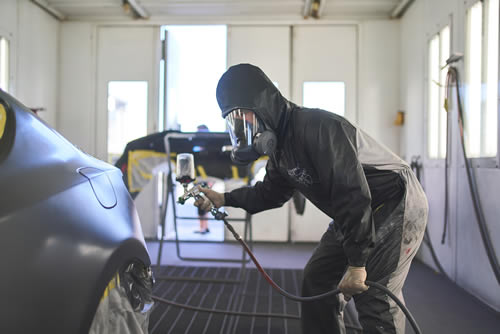 "I can't thank this company enough! Talk about bending over backwards for their customers, this place is nothing short of amazing. I let a friend borrow my car while I was on vacation… and yes the worst happened, they got into a fender bender. I had a HUGE time hack (6 days) that I needed my car fixed by so I could drive up north to my Military Training. They made it happen! Kathy was a tremendous help. I honestly don't think the speedy process would have happened without her. Thank you thank you Gustafson Bros!"
Andrea T., Oceanside
(Yelp Review)